How to pass your driving test – a full guide from novice to pro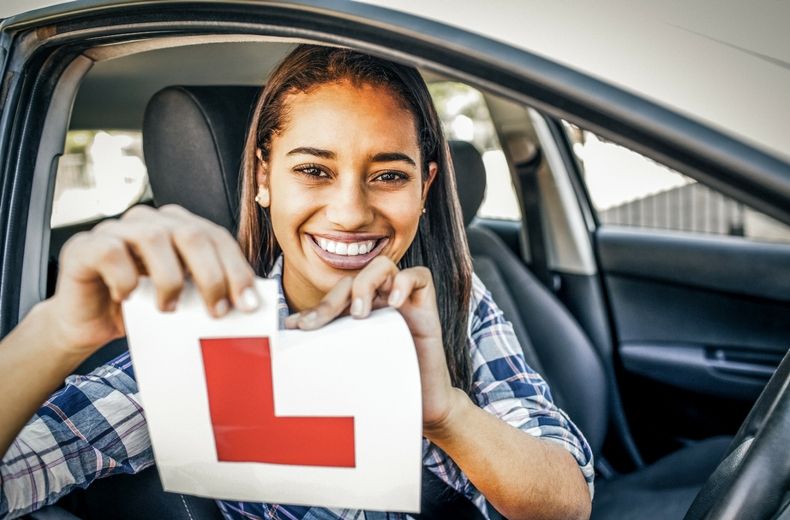 There are more than 45 million drivers on the roads in the UK, and counting – but to be part of the club you have to first get your driving licence.
Acquiring your driving licence can be a lengthy (and expensive) process, but there's no need to feel daunted.
In this comprehensive guide, we answer your questions about learning to drive and outline all the steps you need to take to pass your test.
How much should I pay for driving lessons?
Typically, driving instructors charge around £20 to £25 per hour for instruction.
The average learner driver requires around 45 hours of lessons before being test-ready, but everyone learns at different rates.
Should I learn in a manual or an automatic?
When looking for an instructor consider what car they use. Is it a manual or an automatic?
While automatics are easier to drive, you won't legally be able to drive a manual if you pass in an automatic.
Unless you've got disabilities preventing you from driving a manual, a manual licence will offer you more flexibility in the future and you can normally find much cheaper manual cars for your first car.
For more information to help you choose whether you want to go manual or automatic, read our pages advice pages:
Do I need learner driver insurance?
The average learner requires 20 hours of additional practice outside of their driving lessons, so if you're practicing with family or friends to complement your lessons you may want to consider learner driver insurance.
Learner driver insurance offers flexible short-term cover and can often be purchased by the day, week or month, and in some cases by the hour for learners wishing to practice on a more ad-hoc basis.
This additional practice will normally be done in either yours, a friend's or a parent's car, meaning you will need to be insured as you are behind the wheel without an instructor.
You will also need to be accompanied by a qualified driver who is appropriately insured on the vehicle you're
How many lessons should I have?
The average learner needs 20 hours of practice to pass the driving test, in addition to 45 hours of driving lessons.
This is only an average though and shouldn't be something you feel you have to compare yourself to.
Some take fewer and some take longer to feel comfortable and ready to take their test – the important thing is to take the test when you are ready, not being the first one out of your friends to pass.
Your instructor will let you know when you are ready, but most of the time you will feel it too – when the time comes you can both come to the decision together and then discuss how best to prepare for your test.
taking the theory test
---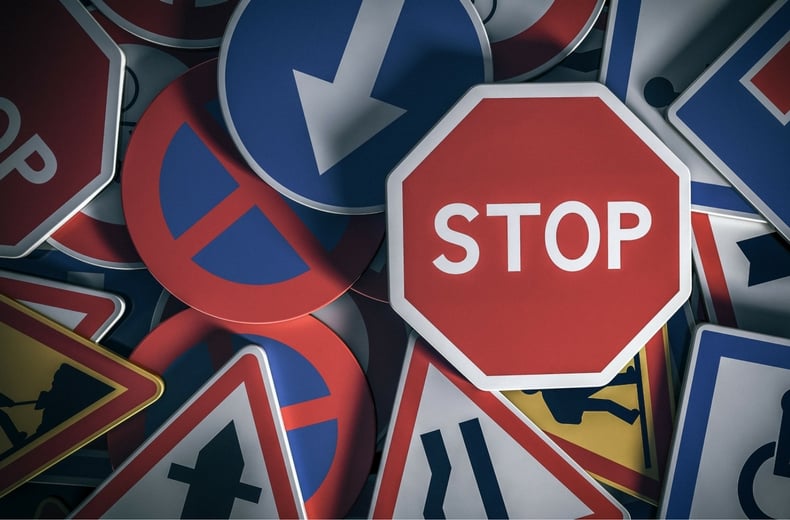 Once you've been learning to drive for a little while, your instructor will probably recommend you book your theory test.
You will complete this alongside your practical lessons, so you will have to study in your own time between lessons.
Don't worry though, we will offer tips to help you practice for this test in the sections below.
How to book your driving theory test and how much will it cost?
You can book your theory test either:
It costs £23 and there is usually a waiting time of a week or two
You'll have to visit your local theory test centre to take your theory test
To find your local centre type your postcode into the GOV UK website – most medium-sized towns have a centre
What the driving theory test consists of
A multiple choice test
The first part of the theory test is a computer-based multiple-choice test consisting of 50 questions on the Highway Code.
You'll have 57 minutes to complete it, and need to get 43 correct to pass.
Make sure you've prepared, as you would an exam, and you should stand a very good chance of passing.
A hazard perception test
Once you've completed the theory test, you'll have to take a hazard perception test.
This uses 14 video clips, and you'll have to click the mouse whenever you spot a hazard developing.
There are 15 hazards to spot, with at least one on each clip and two in one of the clips. The hazard clips are silent.
When you spot a hazard developing you can click either the left or right mouse button.
The earlier you spot it the more points you will get. You can score between zero and five with a maximum of 75 (i.e.. 15 hazards x 5) and to pass you need a score of 44.
You'll find out straight away whether you've passed – and once you have, you'll be able to take your practical test.
How to practice for your driving theory test
There are a number of different ways to practice for your driving theory test. From sites to apps we have outlined the best resources below so you can find the right tools to suit you.
Free services
You can take free driving theory mock tests here:
taking your practical test
---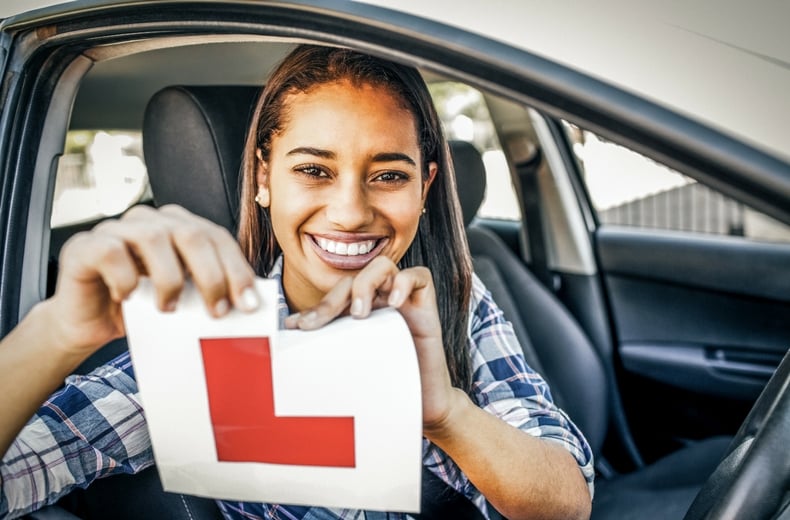 You've had plenty of lessons, passed your theory test and your instructor thinks you're ready to take your practical test, let's start with the booking.
How to book the practical driving test and how much does it cost?
This is an eight-step online process which only takes five to ten minutes.
The steps you will be guided through ensure you will find your nearest local test centre and the earliest available time slot, there is normally up to a four week waiting list but this can increase depending on how busy the appointments system is.
Before clicking on the link below and starting your booking process you will need the following items:
Your UK driving licence number (found on your provisional licence)
A credit or debit card – it costs £62 on weekdays and £75 on weekends
Your driving instructor's personal reference number – this is to check if they're available should you wish them to attend the test with you – which is often recommended
You can book your practical test online here on the Government's portal, just click the 'start now' button.
There is also an option on the GOV page to look for driving test cancellations, this will allow you to potentially book an earlier appointment if someone else cancels their appointment before yours.
There is no alert system for this so if you are eagerly awaiting the chance to book one of these 'cancellation appointments' you will need to check their availability regularly, we suggest daily.
When is the best time to book a driving test?
There's plenty of discussion about when you should book a test to give yourself the best chance of success depending on the season, the day of the week and even the time of day.
But what's the truth?
In terms of season, taking your test in winter obviously means more chance of icy roads or snowfall, so you might want to wait until the weather warms up a little.
Taking your test on a weekday may mean navigating rush-hour and school-run traffic, but remember that Saturday tests are more expensive.
Generally speaking, you have more chance of passing a test outside of rush hour as there are fewer cars on the road and less congestion – meaning less likelihood of being distracted by those around you.
If this sounds like you, try and book a slot in the middle of the morning or afternoon, or in summer after the evening rush hour.
Inevitably, the best driving test slot depends on you.
If you feel confident about driving on wintry roads during the morning rush hour, then you may be fine booking your test for then.
So, think carefully and choose what's best for you.
What do you need to take with you for your driving test?
You'll need to bring your:
Theory test pass certificate
Provisional driving licence
How long does the test last?
The driving test lasts around 40 minutes.